CONNEX Marketplace Partners With Vertical Flight Society
Partnership will bring new supply chain resources to the Advanced Air Mobility and eVTOL industries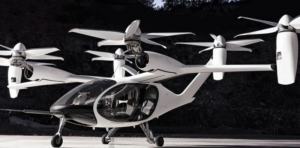 i5 Services and the Vertical Flight Society (VFS) are announcing a partnership to bring a new supply chain resource to the advanced air mobility (AAM) / electric vertical takeoff and landing (eVTOL) industry. This resource is a central database of AAM/eVTOL suppliers and manufacturers called CONNEX Marketplace AAM.
The CONNEX Marketplace platform connects manufacturing supply chains to bring more business opportunities to local U.S. suppliers, manufacturers and buyers. It helps solve many of the unique challenges within the AAM/eVTOL supply chain such as: unique parts, rapidly evolving designs, fragmented supply chain and lack of central databases of manufacturers and suppliers.  Through CONNEX AAM, users can easily search, filter and find the exact part supplier they need based on extensive data such as equipment, certifications, capabilities and more.
"The AAM industry is rapidly expanding," said Mike Hirschberg, Executive Director of the Vertical Flight Society. "Every week there are new advancements and new designs announced.  However, all of these new entrants face the challenges of finding suppliers who can meet their needs.  Currently, there is not a robust central database of AAM/eVTOL manufacturers and suppliers and that's exactly why we partnered with CONNEX Marketplace.  Their platform allows our current and future members to quickly and easily find new suppliers with the capabilities they need."
The CONNEX Marketplace technology was developed over 10 years ago by i5 Services to connect the U.S. manufacturing supply chain. It is being used by manufacturers and suppliers across the nation to connect with each other and find new business opportunities.  The new CONNEX AAM instance brings an additional 15,000 suppliers into the platform who have the capabilities to manufacture AAM/eVTOL parts.  This will facilitate rapid advancement of AAM/eVTOL aircraft by linking OEM/Tier 0 manufacturers to a wide range of local and national suppliers in areas such as: power control systems, energy storage systems, avionics, composite aerodynamic structures, motors, propellers and more. Through the exclusive partnership, VFS member companies will receive sponsored access to CONNEX Marketplace AAM.
"We are excited to partner with the Vertical Flight Society for this innovative AAM supply chain platform," said Alan Davis, President and CEO of i5 Services.  "CONNEX AAM will combine thousands of U.S. air mobility suppliers within the transportation, defense, aviation and similar industries. It will be the deepest and broadest possible database to the eVTOL development and supplier community."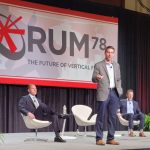 For more information, please visit: www.ConnexMarketplace.com  Alan Davis also presented more information about CONNEX AAM at the Vertical Flight Society's Annual Forum held May 10-12, 2022 in Forth Worth, Texas.
About the Vertical Flight Society
The Vertical Flight Society was founded as the American Helicopter Society in 1943 by the pioneers of the helicopter industry, who believed that technological cooperation and collaboration was essential to advance vertical flight. VFS is the global non-profit society for engineers, scientists and others working on vertical flight technology. For more than 75 years, the Society has led technology, safety, advocacy, and other important initiatives, and has been the primary forum for interchange of information on vertical flight technology. For more information, visit www.VTOL.org
About CONNEX Marketplace by i5 Services
Founded in 2009, i5 Services develops solutions to significantly improve complex technical processes among various industries. CONNEX Marketplace was built to connect the U.S. and global manufacturing supply chain into a single platform, which will solve many of the world's supply chain issues. This online platform connects manufacturers and suppliers into an accurate, searchable supply-chain database allowing primes, OEM's and governments to post their needs and quickly find suppliers based on deep data such as equipment, certifications, capabilities and more. For more information, visit: www.ConnexMarketplace.com