BUYERS,  Meet Qualified Manufacturers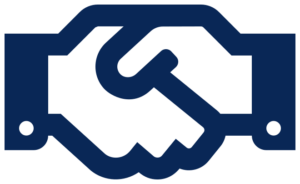 Through CONNEX, Primes, OEMs and other buyers can post their needs e.g., RFI's, RFP's, RFQ's, and other needs to locate qualified manufacturers. Once identified, a CONNEXION (connex-shun) Event is setup between the buyers and the most qualified manufacturers.
During CONNEXION Events, buyers are able to talk with and ask questions of the manufacturer to ascertain their ability to meet the buyer's needs. These events are held virtually at regular intervals. When completed the buyers decide if they have found their supplier.
CONNEXION Events provides the opportunity for buyers and manufacturers to connect under one platform. This presents buyers the choice of manufacturers, and also reduces sole source and single source risks, by gaining alternative suppliers in case of disaster.
Collaboration with all U.S. manufacturers, large and small, enables the industry to compete on costs, shortens the supply chain, and decreases the amount of time from manufacturer to customer.
Login to CONNEX, or create a new account, to see the upcoming CONNEXION events that you can participate in.
IT'S TIME TO FIND & BE FOUND
Find More Business Opportunities Through CONNEX Marketplace Today!