General login & New Registration
General login is for all new signups and general users who are not part of a sponsored portal (see list below), including all previous users of ManufacturersMarketplace.us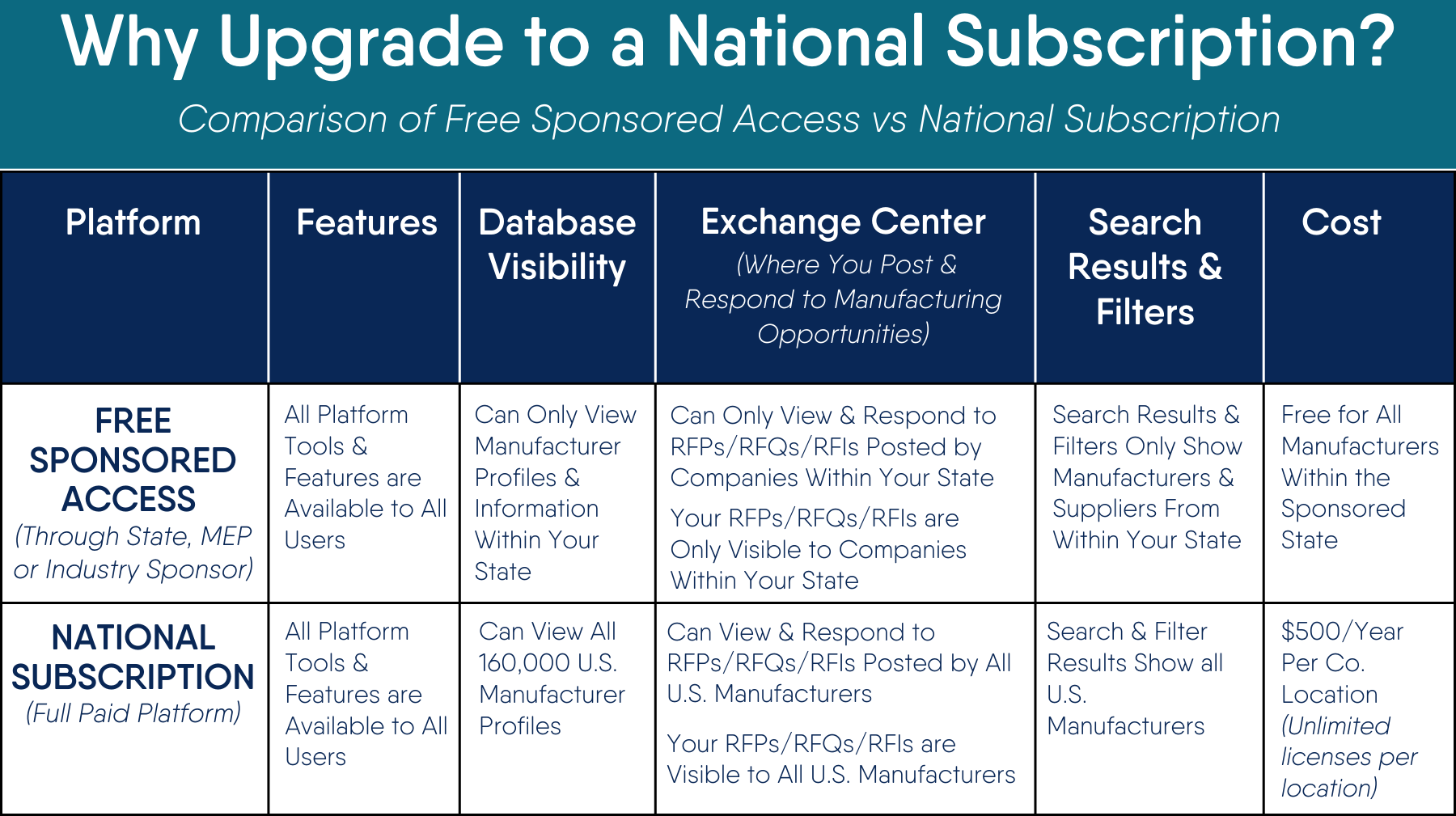 If you have a free state-only account, upgrade now to National Access to discover more business opportunities and find additional suppliers! You can do this at any time through your account profile settings or contact us at: Support@ConnexMarketplace.com for assistance.
In many instances, state NIST-MEP organizations and regional partners sponsor CONNEX which means you may receive free access to many features.
If you are located in one of the states/regions below then you are eligible for free access to most features.  Please login or create a new account by clicking your state below.