CONNEX Marketplace to Exhibit at the Farnborough International Air Show, July 18-26 in the U.K.
U.S. Supply Chain Solution Tool to be Showcased as Easy Way to Find and Connect with All U.S. Manufacturers.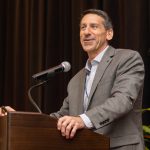 CONNEX Marketplace by i5 Services is thrilled to announce that it will be participating at Farnborough International Airshow on July 18-22, 2022. Connex Marketplace will be exhibiting at booth #2338 within the World trade Center Utah pavilion.
The Farnborough International Airshow will host leading innovators from the aerospace, aviation, defense industries and beyond. It has been the global platform for the aerospace and defense industry for a decade or more and this year its role will carry even greater significance as it's the first major aerospace event to take place in-person since 2019. The airshow will be a strategic opportunity to witness the leaps in development that have taken place as well as showcasing innovation to a truly global audience, face-to-face.
While at the show, CONNEX Marketplace will be showcasing its supply chain tool to search and find any U.S. manufacturer or supplier. The marketplace is an online platform that connects all U.S. Manufacturers and suppliers into a single, accurate, searchable supply-chain database. It solves many of the current supply chain issues by intelligently connecting small American manufacturers and suppliers to large primes, OEM's and government buyers based on deep data such as equipment, certifications, capabilities and more. Manufacturers and suppliers can quickly post and respond to needs, visualize supply chain risk, search for qualified suppliers and instantly discover new business opportunities.
"The growing aerospace industry has a real need for a central database to better connect U.S. aerospace manufacturers and suppliers. We feel that our platform perfectly meets that need and we are very excited to present our solution to the industry," said Alan Davis, CEO, I5 Services.
For more information about CONNEX Marketplace by I5 Services, please visit: https://www.ConnexMarketplace.com For more information about Farnborough Air Show, please visit: https://www.farnboroughairshow.com/
—
About CONNEX Marketplace by i5 Services
Founded in 2009, i5 Services develops solutions to significantly improve complex technical processes among various industries. Our current focus is to connect the U.S. and global manufacturing supply chain into a single platform, which will solve many of the world's supply chain issues. Called CONNEX Marketplace, this online platform connects manufacturers and suppliers into an accurate, searchable supply-chain database allowing primes, OEM's and governments to post their needs and quickly find suppliers based on deep data such as equipment, certifications, capabilities and more. For more information, visit: www.ConnexMarketplace.com