Mississippi Manufacturers Association Announces Launch of CONNEX Mississippi 
The CONNEX Mississippi platform will help manufacturers better connect and do more business with each other.
JACKSON, MS, June 17, 2023 – The Mississippi Manufacturers Association (MMA) and the MMA Manufacturing Extension Partnership (MEP) are pleased to announce the launch of CONNEX™ Mississippi, which is an online software platform designed to strengthen the state's local and domestic manufacturing supply chain. Through the platform, Mississippi manufacturers will be able to better connect with each other, find local suppliers, discover new business opportunities, and manage their supply chains.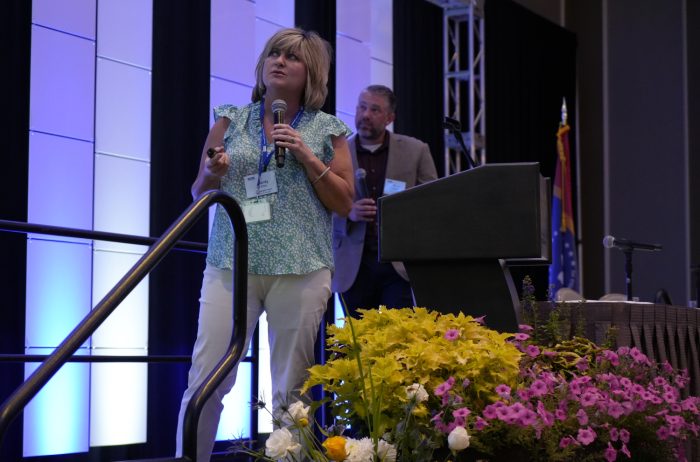 "We are thrilled to introduce the CONNEX™ Marketplace to our state's manufacturers," said MMA President & CEO John McKay. "Not only will this help manufacturers in our state source materials and services from one another, but it will also allow them to offer their goods and
services to manufacturers across the country."
The CONNEX™ Mississippi platform will allow larger manufacturers to post a Request for Information (RFI) and Request for Quote (RFQ) in the platform's Business to Business (B2B) Exchange Center and identify Mississippi suppliers who can meet their needs. Small to medium Mississippi manufacturers can also increase their discoverability by large primes and Original Equipment Manufacturers (OEMs) based on their capabilities, equipment, processes, materials, certifications, and more, which can lead to manufacturing opportunities in new markets.
"We are always looking for ways to help Mississippi manufacturers achieve their goals," said MMA-MEP Executive Director Sandy Crist. "CONNEX™ Mississippi will be a tremendous resource for our manufacturers and is another example of our commitment to provide manufacturers with resources that ensure a productive, efficient, and resilient manufacturing community."
In order to join, Mississippi manufacturers must be approved and verified as a manufacturer. Once approved, a state version of the platform is free to use due to the sponsorship of the MMA-MEP. Additionally, manufacturers who register by August 14 th will be able to freely upgrade to the entire national platform for 1 full year.
"We are excited to be part of the CONNEX™ Mississippi implementation," said President and CEO of CONNEX™ Marketplace Alan Davis. "This dynamic platform will help connect and lift Mississippi's manufacturing ecosystem, align local, state, and national manufacturing goals, increase collaboration across all state manufacturing organizations, and better connect large and small manufacturers across the state with new business opportunities."
Registration for Mississippi manufacturers and suppliers is underway. To register, or get more information, visit mma-web.org/connex-ms.
——-
About Mississippi Manufacturers Association
For more than 70 years, the Mississippi Manufacturers Association has represented the interests of Mississippi's manufacturers at both the state and national levels. As the Voice of Industry, MMA represents manufacturers in the Mississippi Legislature and U.S. Congress. MMA promotes a strong manufacturing environment within Mississippi and is a central source of information and assistance in industrial management. To learn more about MMA and manufacturing in Mississippi, please visit www.mma-web.org.
About CONNEX Marketplace by i5 Services
Founded in 2014, CONNEX Marketplace is an online manufacturing platform that connects all U.S. manufacturers & suppliers into a single, accurate, searchable supply-chain solution. Manufacturers and suppliers can quickly post and respond to manufacturing needs, illuminate supply chain risk, search for qualified suppliers and discover new business opportunities. The platform is being installed in states throughout the country in partnership with state MEP centers and other partners. For more information, visit www.ConnexMarketplace.com